Introspective Resonance a new CD with piano and gongs for meditation and relaxation.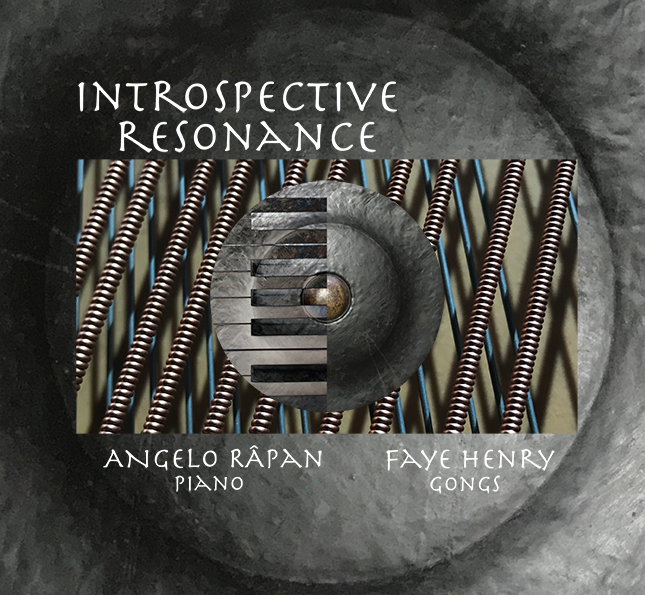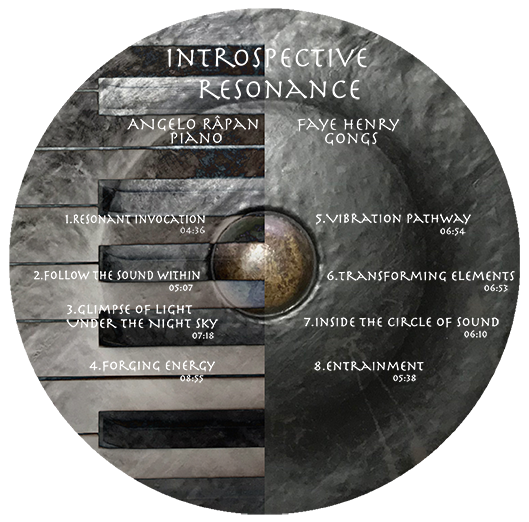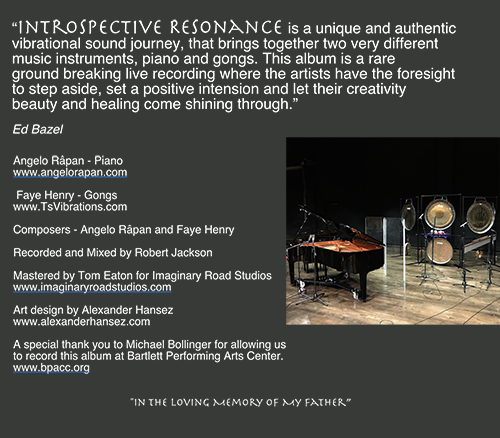 A brand new release by Pianist Angelo Râpan and Faye Henry, Gong Artist.
CD $14.99 Plus Shipping

Please email faye at faye@tsvibrations.com if you have any questions.
Thanks and enjoy our new musical offering.
Digital downloads available on Spotify, Itunes, Apple Music, Amazon, Pandora and Deexer
What are people saying after listening?
Why doesn't this surprise me? I think you and Faye are amazing and the world is ready (me too).

Omg, thank you!!!! I absolutely love this album, I will play it in my next Reiki session!!! 
and from Bill Binkelman, a nationally recognized known New Age music reviewer....
I have heard this album and it is one of the most ambitious and creative albums I have heard in years. Worthy of all music lovers' attention, IMO.).
I hope you will enjoy it and please share via email your comments if you would like them posted here.