Convention - which happened on April 5-8 (75 minute classes)
Life Changing, Mind Expanding Lectures!

❤ Brandie Chrisman — Embracing Spirit

❤ Zabe Barns — Empowered Seashell Healing 

❤ Vita Berg & Christina Mitchell — Decoding Adversity

❤ Kathleen Shannon O'Brien Hale —Let's Get Glowing!

❤ Boni Oian — Reprograming Your Beliefs and Feelings

❤ Yvonne Daily — Sustaining Vitality, Body, Mind, Soul

❤ Lilian Bern, M.A. — How We Invite Trouble Into Our Lives 

❤ Adrian Kellar — Better Understanding and Retaining Information

❤ Chris Goin-Anderson — Manifestation through Dowsing the Chakras 

❤ Michael Schemerhorn — Crystal Gridding with Intention and Belief

❤ Patti Conklin — How to Improve Yourself for the Benefit of Others & Healing Circle

An amazing line up of speakers with Patti Conklin delivering the Keynote talk on Saturday night!
Click on the name of each speaker above to visit their website and learn more about them. (Those in black do not list a website)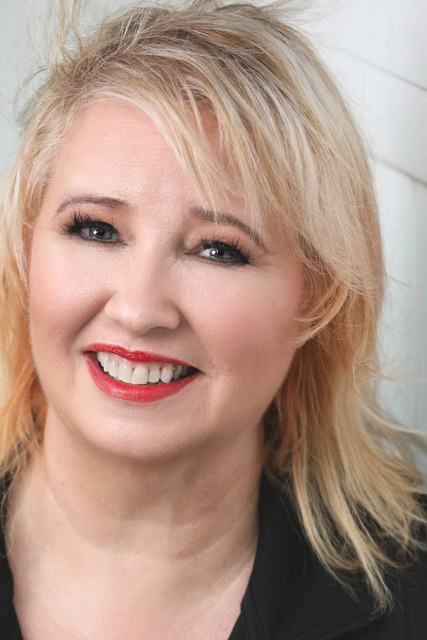 Patti Conklin
She is a 20 year industry leader with a progressive innovative style
dedicated to providing top of the line complementary health care.
Using her unique techniques, Patti developed her
World Famous ColorWorks, ToneWorks, Cellular Cleansing,
and Intensive Cellular Cleansing to assist people in achieving healthy fulfilling lives. 
❖ Patti Conklin Keynote:

The Journey of Service For so many Leaders throughout the world, the idea of being of service starts young, or during a traumatic time.

There are many reasons why some people become Leaders and spend their life teaching, learning, and being of service to all that they encounter in their lives. Being of service doesn't mean being famous, it doesn't mean being wealthy, it means holding others in respect and love. I'm sure you've known many, and maybe YOU fit this category, but let's take time to recognize a wonderful group of people, who happen to be members of a family who have chosen the life of Service.

Be inspired, live your life of service!

Patti will also speak on Monday presenting the Closing Lecture on April 9th:
How to Improve Yourself for the Benefit of Others.

Sometimes we KNOW we have attributes built into our DNA to help others but we can't seem to get out of our own way. We self sabotage unconsciously, we make excuses of "I'm not good enough" We feel we aren't important enough, we haven't written a book yet, and the list goes on and on.

Lets look at a few tools in order for you to improve yourself for the benefit of others. It's easy, it's fast and it will make a world of difference in the lives of those you touch. 

Read about the Ozark Research Institute, speakers bios and more about the event at the links below. Remember the schedule is for the live stream. About 24 hours after the live stream, all the talks in the Live Stream will be available to those who participate in the live stream as Video on Demand. They will be available to you at no additional cost until May 1st. So if you miss one, or really liked one and want to watch it again....you can. Give it 24 hours after the conference and all will be available at the same login page for you.

Share this with anyone you think may be interested! Spread the word about what ORI does and encourage people to join!

OR $15 for any single presentation!

Watch it at any time
for one month as Video On Demand.

Sign up will end on June 5th.

Select any individual presentation you would like or at the bottom select the entire convention at a big savings. If you want to watch more than 10 of them, save money by purchasing the package. It has them all! Enjoy and thank you. We appreciate your interest and support.

If you would like to purchase a DVD or Flash Drive with MPEG4 file of presentation. Click here and download the order form and follow the directions to order.